Welcome to Drinkable Water
This webpage aims to highlight the concealed truths. The laziness. The huge ego driven silence resulting in no-reply communication. The needlessly shortened lifespans. The apathy. The needless illness. The Legislative inaction.
Providing safe water is actually quite a simple act.  Unfortunately the extreme retard (as in – delay or hold back in terms of progress or development) execution of the whole fiasco results in a stunning display of the

Dunning Kruger Effect. Be sure to click here.
Imagine a newly assembled orchestra – playing without a conductor or music scores. Now move that image across to NZ Drinking Water. uncoordinated! At ALL levels.
Wherever you see a link to the Mainstream Media I will always seek to provide a companion link that shows The-Science backup. My opinion is best displayed by maintaining this page. I care about drinking water safety. Read my blog.
My own specific opinion will rarely be mentioned apart from my proof-of-point photos. Welcome to this page of
blue

links to others opinions and the companion Science.

Kayakers expect to paddle non-infected waters.
Drinking water should be as safe to consume as food.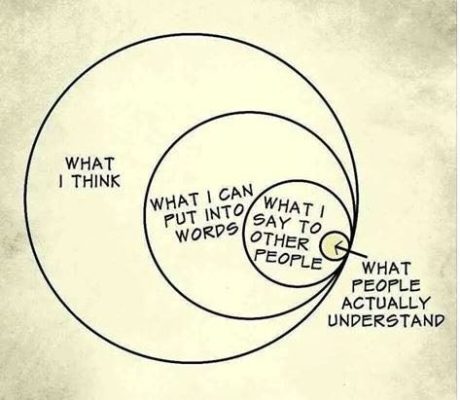 Stage Two (nationwide) Report of the 2017 Havelock North Drinking Water Inquiry has highlighted the sad situation relating to unsafe NZ Drinking Water. The Inquiry final report was a complete vindication of my submissions to Stage One and Stage Two of that Inquiry.
One picture says a thousand words. New Zealand's degraded waterways are also our Drinking Water catchments. These two issues are intertwined. Interlocked. New Zealand has the highest rate of gastro illness from the consumption of dangerous infected drinking water – in the OECD. That is a scientific medical fact.
To make matters worse the Regional Councils use the wrong (click here) software to monitor water quality.
The Anakiwa experience.
Also known as – how to waste years of your life – with little community appreciation. My Drinking Water apprenticeship.
I believe that the water that I drink should be as safe to consume as the food that I eat.
Prelude – to set the tone
That said – to run a food factory you HAVE to employ fully trained laboratory technicians. Who constantly monitor the food safety. To run a drinking water plant all that is needed is the knowledge that a tap is opened by turning anti-clockwise. And undertake Water Sample Tests with an eye-dropper in the tool kit
The real-world example is nearby. Very close. Rai Valley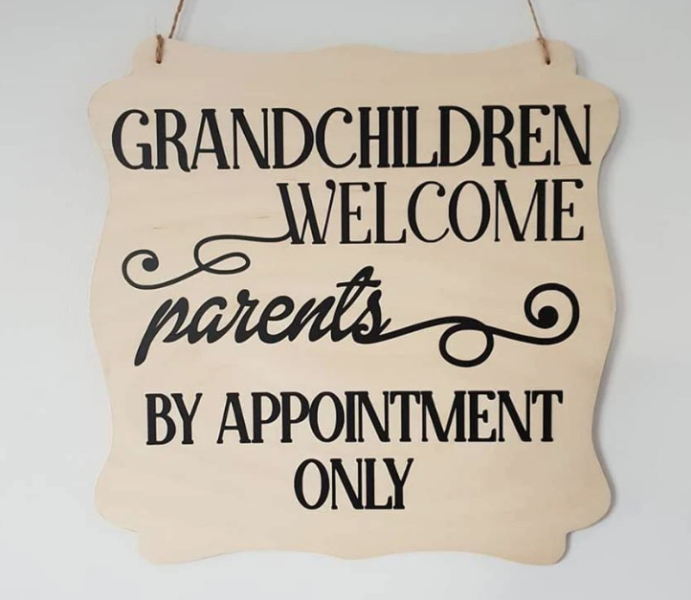 Hmmmmmmm. The Sisson family lost TWO potential grand children following the consumption of Anakiwa Water at Xmas 2013 and mid winter 2014. The ABWSS Inc committee knew that – following the vandalised destruction and mothballing of MoH certified 'Barriers' the February 2014 Water Sample test was >23 – right off the infection scale. The criminals have never been charged and they still do their look-at-me, look-at-me strut. If I considered litigation the first defendant would be the Marlborough District Council. The second defendant would be the MDC water officer named Glen for imposing impractical (as in dangerous) ridiculous MDC Consent conditions. The third defendant would be 2013 operator/2014 Chairman Beaumont who vandalised, dismantled and mothballed thirteen 'Barriers'. Fourth defendant would be the ABWSS Inc – as represented by the 2014 committee. Where is the Crown?
This website seeks justice for my manslaughtered grand childen – by highlighting the facts and exposing that the $400 per annum 2021 Anakiwa water is really no safer-to-consume than the 1996 $35 per annum Anakiwa water.
Lets do it……………………
In 2009 I became the chairman of the Anakiwa Bay Water Supply Association (ABWSA). Drinking Water Legislation indicated that we were years behind adopting the 2005 Drinking Water Standards for New Zealand (DWSNZ).
This is what I walked into
The previous committee had ignored the legislation
The previous committee had not applied for the generous water-treatment grants available from central government.
These grants had been halted in 2010 – all work would be funded by members.
A wonderful treasurer who performed to perfection. Business lady.
Five committee members – none of whom I would have ever started a business with.
Due to Incorporation, Rules upgrade, Insurance policy compliance, plant upgrade and dealing with the Marlborough District Council plus the Nelson Marlborough District Health Board Public Health Service – this WAS a business.
My very strong impulse was to run. Our treasurer was at times the ONLY realistic person that I could talk to.
I SHOULD have run. The $400 per annum 2020 water is only marginally safer to drink than the $35 per annum 1996 water.
Total Section 13, DWSNZ, compliance by July 2012.
Recommended reading – Pillars of the Earth – First and last sentences 'THE SMALL BOYS CAME EARLY TO THE HANGING'
My own stupid fault – should have sprinted.
The intervention of PHS facilitation did nothing but inflame relationships between Anakiwa neighbours. None of that PHS 'facilitation' concerned the supply of safer drinking water to members. In fact – the reverse. Imagine being challenged "Why are you chlorinating the water?" These words from their drinking water facilitator – who had recently enforced a 'Boil Water' notice.
The ABWSA was a shambles. The Association was not Incorporated as a Society with the Companies Office – thus exposing operative members to huge personal liability. The retiring President Boren's Report suggested that "Sickly bach owners just needed to toughen up".
The 'plant' was 'as-installed' 35 years earlier – lacking (settling) storage capacity. (Sisson)
An access easement, attached to each members land title existed for the reticulation. At huge financial cost – with hundreds of hours of negotiation expended – we (meaning JUST me) negotiated three more easements thus guaranteeing access maintenance forever. These easements are tied to the Incorporated Society that we (meaning JUST me and Lynda) negotiated.
Stupid stupid me!
I served three years as chairman and in 2014 stayed on the committee for continuity that should have involved the signing of the Coster easement. Haha! There was no continuity because only one ineffective committee meeting being held. I departed the ABWSS committee mid-term, with multiple 'Barriers' (As outlined in the NES for Drinking Water) set up to prevent the bulk of the pine-forest-logged sediment arriving in the reticulation.
Area G access easement
Beyond the gateway between the Biggs / Coster boundary there exists a small block of land known as Area G. Beyond Area G the existing historic Society reticulation easement is reached. By jumping the gate we were trespassing on Ted Coster's land.
Anne Upton (Society legal executive) and I spent two years negotiating this easement. Upon my retirement as chairman Chairman O,Connor took over the easement dealings – which meant – the signing.
Within no time Ted Coster was refusing to sign and even researching his rights to charge the ABWSS Inc for 'his water'.
Ted had a chat with me and the signing took place. I happen to like Ted – maybe the feeling is mutual. Anyway the signing concluded hundreds of hours of effort. Whew. It should NEVER be this difficult.
Now lets be fair
Now lets be fair. The only error made by those 2010 – 2013 committee members who resisted legal compliance change – was poor appreciation of the huge degradation in New Zealand rivers and streams in the past 50 years. And mostly in our own logging catchment in the prior 5 years.
Rivers and streams that used to be drinkable – are not even swimmable now. Thanks to Nick and his ("lets turn the NZ plains into one-huge-dairy-farm – with the NZ hillsides turned into pine-forest-scarred-logging-platforms") National Party Caucus mates.
Here are some links to four important 2017 reports on the degradation of NZ rivers and streams. THE SCIENCE.
1/     Analysis of Water Quality in New Zealand Lakes and Rivers
2     Environmental pressures rising in New Zealand
And here is a link on the scientific effect of pine forest logging – and the effect on stream water quality
NES – what's this? The Ministry for the Environment has National Environment Standards for many activities. The NES purpose is to apply nation-wide standards to Regional Council decision making. I am most acquainted  with the National Environment Standard for Drinking Water.
There is an excellent Draft User Guide for this NES
Enter the MDC – Renewal of the Resource Consent to extract water
In order to comply with the conditions for a new abstraction Marlborough District Council Resource Consent, the renamed Anakiwa Bay Water Supply Society Incorporated (ABWSS), was required to fit a new water meter. This meter was connected to a USB Stick data logger. Due to the huge debris loadings, the meter stopped spinning. Jammed gearbox – no extraction readings have ever been lodged.
This new meter had to be mounted below the dam and above any water-powered sediment removal devises. As set out by MDC officer Glenn ????, (Nick-named 'Dirty-Dog' (file photo)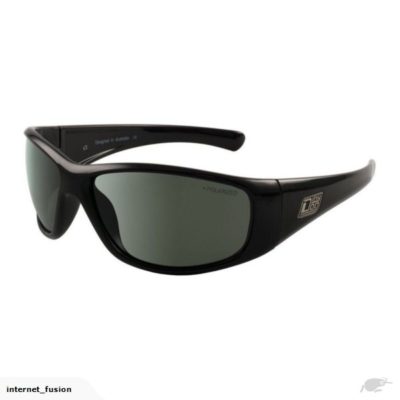 because his wrap-around sun glasses concealed his face). The meter was installed right in the flow of the 'potable' dam-water example shown below. (Sarcasm intended). Meters are designed to operate only in clean potable water.
Which resulted in this
Which resulted in this 'infection-central' Petri-Dish masterpiece
ABWSS Inc members became ill. Some were very ill. Extremely ill? The Nelson Marlborough District Health Board Public Health Service 'Facilitator' Rica Salamat did NOTHING.
As in Havelock North many years later – those charged with the provision of safe drinking water – as prescribed within the DWSNZ Act – were in real terms – killers. (come on – I challenge you to refute me)
Could things get worse? Certainly!
The Sag and Bleed device that I constructed – having discovered an old timers trick is shown here
Which resulted in this
Surely things could not get any worse?
And meanwhile the very effective Sag and Bleed devise was in a new place. Hey – best place. "It wasted so much water!" (Glen (Dirty- Dog) MDC Officer)
Surely that must be the end of the retard (as in – delay or hold back in terms of progress or development) action!
No. No. No! The three new tanks, fitted with TankVac sediment removal devices, incoming-water-calming-devices and floating-output-WaterBouys were 'mothballed'. The (file) image below displays-for-all-to-see – how these "useless" devises waste water – and do not remove tank sediment. (Detect sarcasm? And why not Glen!)
To sum up the 2014 ABWSS Inc situation
The residents were being supplied 'Raw' water – flow-of-the-stream straight through the seriously degraded catchment – passing directly through the old original concrete tanks. With the added '2mm-diced-leaf-soup-infective-brew.
All of the above 'drinking-water' was then passed through the lower meter strainer that had degraded into an 'Infection-factory'.
Repeat. ALL of this 'Raw' water was 'strained' through the infective-matrix (refer photos) within the water meter strainers.
The post-forest-logging had seriously degraded the catchment. (Click here for the science)
The sediment loadings in the stream were unprecedented in 40 years.
The biofilm (bacteria city) layer within the reticulation became very very thick. All pathogens 'Welcome' – within the very obvious slime layer.
Some members were ill. Very ill.
The result of a weak committee that failed to ever question the operation of the plant – or vote on the moronic modifications undertaken to that plant. (Source – the ABWSS Inc meeting Minutes)
A weak committee that failed to respond (answer) residents correspondence-of-concern. Thus contravening an ABWSS Inc rule. Thus breaking the law as prescribed by the Drinking Water Standards for NZ 2008 (DWSNZ).
Meanwhile the committee were no doubt swapping scone recipes – and tasting each others cheese making efforts!
Oh well – at least I tried! A truly thankless time-wasteful activity.
Below you can read my email – an email sent after two extreme health issues within my own family – after two unplanned Anakiwa visits spaced six months apart. To this day this reasonable (considering the dangerous water quality) email remains unanswered.
Hi
For the past four months I have mainly been domiciled in Methven or Nelson. As a ABWSS member I am disturbed about current aspects of our Anakiwa water supply.
It has come to my attention that upon my return to Anakiwa today – the heavy mineral sediment has free flow into the original concrete tanks. I also understand that the supply to the residents is from these same original concrete tanks. YUK!
Please explain to me the reason that I wasted 3 years of my life leading a committee that worked to huge excess – identifying the three main sediment types – and eliminating two types.
Sag and Bleed devise to eliminate the heavy mineral sediment sludge. Yuk! This will be seen in huge volumes when you next clean the tanks.
Tank Vacs to remove the organic litter and bird / mammal shit. The only current escape for this item at the moment is our taps. YUK.
The third light/fine mineral sediment is now removed by the weekly line flush. Well done on that.
I would also ask you to explain – who authorised the destruction of the Sag and Bleed devise – an item that I wasted two full days of my life manufacturing and fitting? This can only indicate a general lack of respect for the plant and those volunteers who created it.
Who has authorised the mothballing of the sophisticated plastic tanks with their TankVacs, Waterbouys and Calming devises? And WHY? Why did we bother?
Please note. During the three years of the committee I lead – we NEVER destroyed a single item made by those who came before us. We ALWAYS showed respect for their efforts.
About 15 years ago an elderly (my current age) guest suffered life threatening viral illness just two days after visiting Anakiwa. That was why I volunteered my three years. This weekend a pregnant house guest was expecting to visit. Lynda said don't come. We will instead get together in Nelson.
Please explain why your ABWSS infrastructure management has turned back the clock a full 5 years – to almost exactly the same as 40 years ago? Only worse. Len Baxter installed his own Sag and Bleed devise into the concrete tanks – which I copied. You have allowed the destruction of the one that I built. The Anakiwa water supply is currently the worst ever.
Your only saving grace has been the dry winter.
What?
Yours in total disgust
Grahame Sisson
From the MfE National Environment Standards for Drinking Water
The vandalism, destruction and mothballing of the 2009/2012 committee efforts resulted in 13 'Processes-to-remove-particles' redundant. Zero catchment contaminant control as explained in my email to committee above – resulted in
The law
MoH Guidelines to the Drinking Water Standards NZ 2008 – page 47
"System operators must maintain a personal sense of responsibility and dedication to providing consumers with safe water, and should never ignore a consumer complaint about water quality."
The committee reply – still waiting.
Absolutely no committee reply was ever received. So I barraged them with DWSNZ 2008 stuff. Six ABWSS Inc committee members resigned and walked out.  I became the new secretary. Some of the letters-of-resignation were absolutely hilarious. This committee had twice-in-one-meeting (recorded in meeting minutes) considered ways to conceal a failed Water Sample Test from the NMDHB Public Health Service – and members.
You would have to wonder
As a ABWSS Inc member who wasted 3 years of his life (me) dragging a 19th century organisation into the 21st century should have been able to expect some institutional respect and mana. My questions – to the new committee – re the destruction of newly created 'Barriers' and subsequent drop in water quality – receiving no reply from 2014 committee. Something was not right. There are dots to connect. This is not the place to explain those dots. Those dots are contained in the 2014 committee minutes. Horrific. Such criminality cost me two potential grandchildren.  With added urban anecdotal stories of a very very ill member – reportedly in hospital for some time.
Shoot em up!
This indiscrete trouble-making Committee member handed my email to the same cretinous individual who later lead Sonya Briggs into deep trouble (more below). Twisted facts to meet an agenda. Upon hearing of the vocal antics of the criminal ABWSS Inc committee and locals – I surrendered my single shot SLUG GUN to the safe keeping of Methven Police – with a copy of my original 'suspect water and rabbits' email.
Incredulous!
As I walked back the car I could hear the laughter coming from the police – as the two officers read the email documentation. Loud laughter. And why not? I was laughing too. Take that – moronic idiots with agendas.
Technical voluntary work – 'assisted' (haha) by moronic idiots is just too hard.
Subsequent to the mass-committee-resignation I became the ABWSS Inc secretary.
Reading the prior 9 months committee meeting minutes revealed that zero committee discussion had ever taken place with regard to the scheme operations. All operational matters were the domain of only one person – whom I had fully trained. Attempts by more learned committee members to suggest safer-drinking-water operations – in committee – were in Peter lee's words "Secretary Adams slammed and smashed any questions". Why?
The scanner ran hot. And two large cartons of 'water' papers are now stored in a document storage warehouse.
Time to Sprint
I resigned as secretary of the ABWSS Inc after 2014 chairman Beaumont's wife -who had earlier broadcast the notion that I was going to "shoot up" the bay with my slug gun (retard – as in – delay or hold back in terms of progress or development – maybe) accused the committee of "dishonest communication" – via Sonya Briggs, manager of the Public Health Service, NMDHB. My immediate resignation was sent to all ABWSS Inc members, Sonya and the Minister of Health. The apologies rolled in from the Minister of Health, The Ministry of Health and Sonya Briggs – written and verbal.
Which resulted in
Hi Grahame
I am so sorry you have read my email as me defaming you and the current committee. Please be reassured that this was not my intention at all. I was not accepting that their concerns were valid but merely relaying and acknowledging I had received the comments which had been made by certain members of the community.
I apologise that you have taken this as though I was agreeing with what they have said.
Apologies again,
Sonya
Sonya Briggs
Environmental Health & Communicable Diseases Manager
Public Health Service
PO Box 647
281 Queen Street, Richmond
I accepted Sonja's apology and subsequently attended three face-To-face meetings with Sonya – in her Richmond office. The topics were
Requesting a public retraction by MoH scientist David Ogilvie – pertaining to him slandering the Richmond manufactured Alphasan (chlorine dioxide) after he confused the chemical with one made in the USA. As of 7th July 2020 this retraction is still outstanding. Sorry David – at this late point (July 2020) I am considering corruption as an option.
Discussing the latest research on the effect of gut bacteria on the ability to reason. We were ahead of the research which in 2020 shows that drinking badly infected water can have the effect of inducing DENIAL. "Our water is perfect – I am never ill". Sure sign of cognitive reasoning failure! Sounds Grove Arm sickness that I have witnessed since 1960.
Gaining assistance form the Ministry with regard to the treatment of drinking water by way of adding chlorine and then inducing the more potent disinfectant – Free-Available-Chlorine. Sonya employed NMDHB contractor Matt Molloy. Matt did a wonderful job = but it was apparent all along – that certain critical members – were not listening. At the end of the day I was able to produce the following chart.
The Anakiwa Bay Community Free Available Chlorine operations chart
Technical voluntary work – 'assisted' (haha) by moronic idiots is just too hard.
This chart clearly outlines the level of Colourmetric DPD or Oxygenated  Reduction Potential (ORP) – needed to maintain RETICULATION disinfection – at any part of the Anakiwa reticulation – ALWAYS.
To create FAC a huge 'shock-dose' of chlorine is dumped into the supply tank. FAC conversion quickly follows. The chlorine dose pump must then be set to maintain FAC. Its an art. An art destroyed by PH. An art destroyed by turbidity. An art destroyed by organic matter, An art destroyed by temperature. The Anakiwa  dose pump has never been synchronised to the inflow volume (water meter). The maintenance of FAC is therefore quite impossible.
Resulting in
The chlorine goes in. Then it is gobbled up by the PH, silt, leaf litter,and cold temperature. As the treated water travels down the line to the houses, the biofilm (bacteria city) re-infects as the bacteria laugh so loud – pipe ruptures can sometimes result. Click here to read about biofilm
At the top of this page I promised to present the science. Here it is the FAC science
And this from PalinTest – global leaders in the art of DPD test equipment
And whilst I was searching 'How to establish free available chlorine'
The final science that I present is from this most trustworthy, non corruptible United Nations organisation.
Back to the saga
Since that 2016 day free available chlorine (FAC) has never been reliably detected in the ABWSS Inc reticulation at our home. DPD test equals clear water. ORP test equals 120 when it should be 640. We funded a Cawthron Water Safety Test taken from the Society disinfected taps in the garden. Fail. Handed the failed document to Chairman Lee – Wow! I prodded the Maoist bear! My emails have lately bounced back 'Black-Listed'.
By that time we had installed our own private Alphasan chlorine dioxide dose pump. We funded a second Cawthron Water Safety test of our in-house disinfected water. Pass!
Readers may ask about our own in-house UV disinfection? Over the winter the huge sediment load had ruptured our one micron filter cartridge – and the UV body was packed solid with mud. Totally inoperative.
Move forward to 2018 and ABWSS water is much cleaner and safer. The chlorine pump is un-syncronised due to the clogged meter gearbox (sediment intrusion) – and is incapable of maintaining stable FAC. Community disinfection is still a work-in-progress. Thanks to the dedication of Chairman Lee's great gains have been made at he dam. Unforunately Chairman Lee left the bay forgetting one vital topic – training. So much for all of his rhetoric relating to INSTITUTIONAL MEMORY.
My email-of-concern to chairman Lee re skipped AGM's and Companies Office financial data lodgement (do not ask!)
From: "Grahame Sisson, Sisson Kayaks" <grahame@sissonkayaks.co.nz>
Subject: 2018 ABWSS Inc AGM
Date: 9 February 2019 at 9:20:12 PM NZDT
To: Peter Lee <angelusnovus@easterneuropeanpolitics.ru>
Hi Peter
Being the person who (with assistance from ABWSS Inc lawyer Kathy) put the Society Rules together, and organised the Society Incorporation (complete with full acceptance of Companies Office Regulations), and negotiated the additional Biggs easements (with Public Liability Insurance conditions demanded), and who with great difficulty arranged the Vero Insurance policy, I have the following to say.
The rules of the Society clearly state that the AGM must be held no later than 4 months after balance date = July.

The Companies Office require – no later than July – a copy of the financial papers – voted as accepted by the members at the just-held AGM. Unless the above is maintained the Incorporation may lapse-by-default.

The Biggs Easement condition is clear. The Incorporated Society must maintain a valid Public Liability Insurance Policy.

Vero Insurance made it quite clear. The Society must be run in accordance with its own rules as well as full comply with all Companies Office Incorporation Regulation.
My hunch is that – should the Society suffer a disastrous event (long dry grass ignited by a red hot exhaust) – there is no way that Vero would accept a claim. The member – or the membership would be personally responsible for all costs.
By failing to call timely AGM's (2017 AGM held in November 2018) – and failing to comply with Companies Office Regulations – the Society effectively pays the insurance premium for no possible gain – and the members are surely left exposed to huge personal liability.
Should we have a disaster tomorrow – the first question the Vero Assessor would ask – "please supply me with the Minutes of the Societies past three Annual General Meetings?" No meetings – Society in default – "Claim not accepted". When our factory burned down the first question asked was "Show us your leases?" Insurance company assessors earn their money easy using set patterns. They are NOT fools.
When do you intend to call the 2018 AGM? Due between April and July – last year.
What is the current situation regarding the cryptosporidium filter – which we doubled our fee – in order to purchase and instal.
What is the financial situation of the Society.
What became of the premium US manufactured deep cycle batteries – that should have lasted 20 years – at least?
What is happening re the pressure-spike events that blow the reticulation apart?
Regards
Grahame
On another matter. During the time that I was chairman I can clearly recall us making the final 'Toms Grant' (the intent of the Society) water connection. No other connections were allowable. There has been talk of further connections made. Is this correct?
No reply! This resulted in one win. The 2019 AGM was arranged before chairman Lee left – and held after he left. I emailed a copy of this email to the ABWSS Inc secretary requesting that it be tabled at the AGM. I see no evidence that it was. I think I know why.
On another small subject. The matter of UV degradation of sunlight exposed chlorine
Did I ever mention Chairman Lee ("We have got all these easements") setting up his daughter in a tent at the tanks? Turning that part of the Oaks Farm into a camping ground.
Vero Camping Insurance – here we come>>>>>>>>>>
"I do not want that man on my property" (Brenda Biggs). The third and final easement signing was delayed whilst the Biggs lawyer added an insurance policy clause. Poof – four years of delicate negotiation ruined as $1700 per annum added to Society annual costs due to one members gross arrogant stupidity. Technical voluntary work – 'assisted' (haha) by moronic idiots is just too hard.
Speaking of insurance
Do NOT EVER allow the Vero policy to expire. Chairman Lee tried to purchase a policy and came up empty. AS secretary I took over. I established a link with Jennifer at Crombie Lockwood. Insurance companies know about 'suspect' little water committees. Jennifer could not find a company wishing to issue a policy. Until I name dropped. It worked. Too hard.
That moronically placed water meter
The reversal of the Marlborough District Council water meter positioning took too many years.  In the meantime total destruction of the ABWSS Inc water quality happened due to absolutely stupid (retard – as in – delay or hold back in terms of progress or development) water meter placement occurred after (as secretary) I asked the NMDHB Public Health Service for assistance. The Public Health Service employed a consultant, Matt Molloy, who simply visited Council and stated that the meter arrangement was "Affecting the Society's ability to control water quality". So easy.
2020 ABWSS Inc AGM result.
No chairman
No secretary
No treasurer
No elected committee – just two overworked, hard working, nice members keeping the water flowing.
2020 Special AGM planned – with greater attendance requested
Those members who did attend have all made my ABWSS committee job harder in the past. Collectively they make my skin crawl. (Scroll down to next heading – 'Abuse – surely not')
In my opinion they are not a part of the problem – they ARE the problem.
The ABWSS Inc must be run as a business – not some place to swap scone recipes. And waffle on about how important you are. "Look at me – look at me – look at me!"
It is now 15 years since the Drinking Water Standards for New Zealand 2005 (DWSNZ) was published. Attendees to the Special AGM need to sign in (on oath) that they have at least read Section 10. Section 10.2 is the chosen ABWSS compliance model. They should be able to quote the latest DWSNZ 2018 date. Plus should be able to recite the ABWSS Inc Water Safety Plan – from memory.
Where are these extra attendees to come from? The overworked and abused? The Past Presidents and Chairman with anger management issues? Martians? Bach owners?
As it has now been wrecked – for all to see – the Society has two options. Hand the operation over to the MDC ($2000 per annum fee) or hand the operation over to a group of business focused bach owners who possess the required business acumen ($300 per annum fee).
I am aware of highly talented bach owners with proven business acumen. One of whom has for 30 years set up DWSNZ compliant drinking water schemes. But the bach owners commonly raised observation is – "Why would I bother – and then cop huge abuse?"
Abuse – surely not
The 2010 'Seconder' of Peter Lee's 'proposal' to purchase new tanks later publicly (twice – never to my face) stated "Grahame Sisson's new tanks have ruined my water pressure". His supply line had been crushed by a tree root. No apology received – despite a face to face request. They were NEVER my tanks! This same individual did not notify me of the local 2014 urban myth gossip of my plan to 'shoot up the bay'. But he did tell me that he found it to be "Funny". As a put down. Well done!
In a letter of 2014 committee resignation a member once described me as "A bully". Having just lost two potential grandchildren to the criminally infected water – yes – I am proud to confirm that this description fits. Twice in one 2014 ABWSS Inc committee meeting – attended by this very same person – the criminal question was raised – relating to the failed Water Sample Test "—–and is picked up by the NMDHB?" More criminality. Well Done!
A resigning criminal committee member was the recipient of my email of concern about the scheme operation – with the request that she speak to Peter Lee. I also included a photo of recent huge rabbit damage. I mentioned a new site for spot lighting. Before you could blink an eye the urban myth spread through Anakiwa that I was a potential mass murderer. Well done! 
Sonya Briggs – manager of the Public Health Service has confirmed to me that certain criminal 2014 committee members conspired to unleash her horrendous X employee – Rica Salamat – as a weapon against the elected 2015 committee. I can assure you – the correspondence  exists. Horrendous broadsides aimed at the elected chairman and secretary. This experience directly lead to Chairman Lee's 'secret squirrel' mode of operation – which brings the Society full circle to the present situation. A business shambles. Well done!
If the cap fits – wear it.
Technical voluntary work – 'assisted' (haha) by moronic idiots is just too hard.
The failed-and-criminally-concealed  2014 Water Analysis Report from Hill Lab.
Lets go with the Martians
I checked in with the NASA link to their rovers. There is promise. I really do doubt that the highly qualified bach owners will volunteer to emulate the fate outlined within that great novel – Pillars of the Earth. But if they do come forward – I would join them. The morons should register their complaints by simply telephoning  09-525 7508.
I repeat – so much effort for so little gain. Just too hard!
Cryptosporidium
There are two ways to remove the threat of cryptosporidium
The WaterNZ option – hugely expensive filters that are marketed by members of WaterNZ.
Preoxidation of the incoming water with a chlorine dioxide dose pump. As widely used in developing (modern water-wise) nations globally. This removes the nasty metals and a huge range of infectious critters – all in one simple and easy-to-maintain operation.
How to disinfect cryptosporidium without the (quoted-to-chairman Lee) $22,000 filter. Simple set up. Broader disinfection. Lower running costs, Simple maintenance.
The Multi-Barrier approach to safer water
Double check reverse flow preventers need to be fitted to farm stock troughs
The original sediment remover
This webpage aims to highlight the concealed truths. The laziness. The huge ego driven silence resulting in no-reply communication. The needlessly shortened lifespans. The apathy. The needless illness. The Legislative inaction.
Imagine a newly assembled orchestra – playing without a conductor or music scores. Now move that image across to NZ Drinking Water. uncoordinated! At ALL levels.
Community effort too demanding – Time to focus on own-family-home disinfection
Our Anakiwa home has been fitted with UV water treatment since 2008. In 2014 the huge sediment load ruptured the one-micron filter and rendered the UV useless. UV disinfection offers zero residual protection as the water travels beyond the light chamber. Our house pipes were subsequently full of biofilm. Re-infection following UV disinfection.
We had several unplanned short winter visits due to a Nelson family bereavement, a Nelson family hospital admittance and the subsequent disposal of a Richmond family home. Checking our UV sterilisation was not a first priority. Huge and costly illness was endured by our family member.
Since early 2016 our home water treatment includes
Chlorine dioxide. Reticulation biofilm (infected slime) within our property – gone. Absolutely wonderful rock-solid-stable set-and-forget disinfection resulting in city visitors experiencing happy holidays.
The manager of Alpha Environmental Ltd, Warwick Ivory reports huge sales growth of Alphasan to food preparation facilities nationwide. I remain their only private-dwelling water disinfection/odour reduction smiling customer. I am not surprised.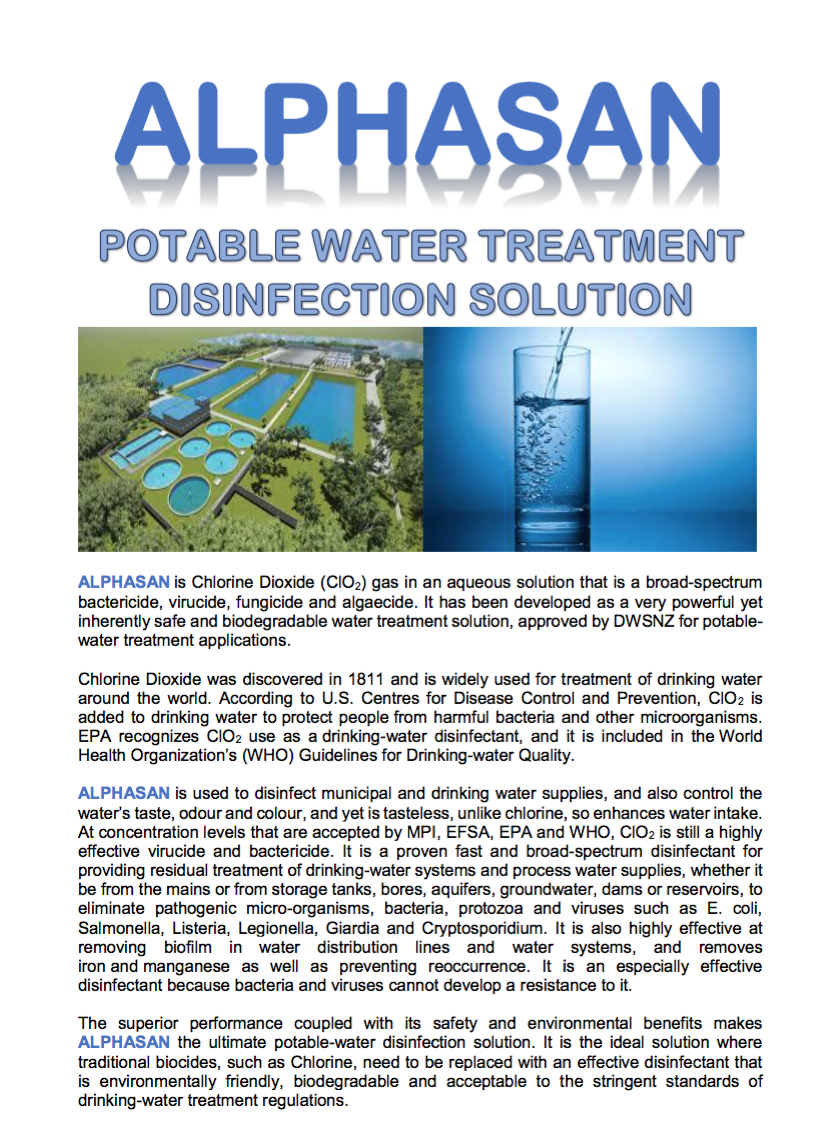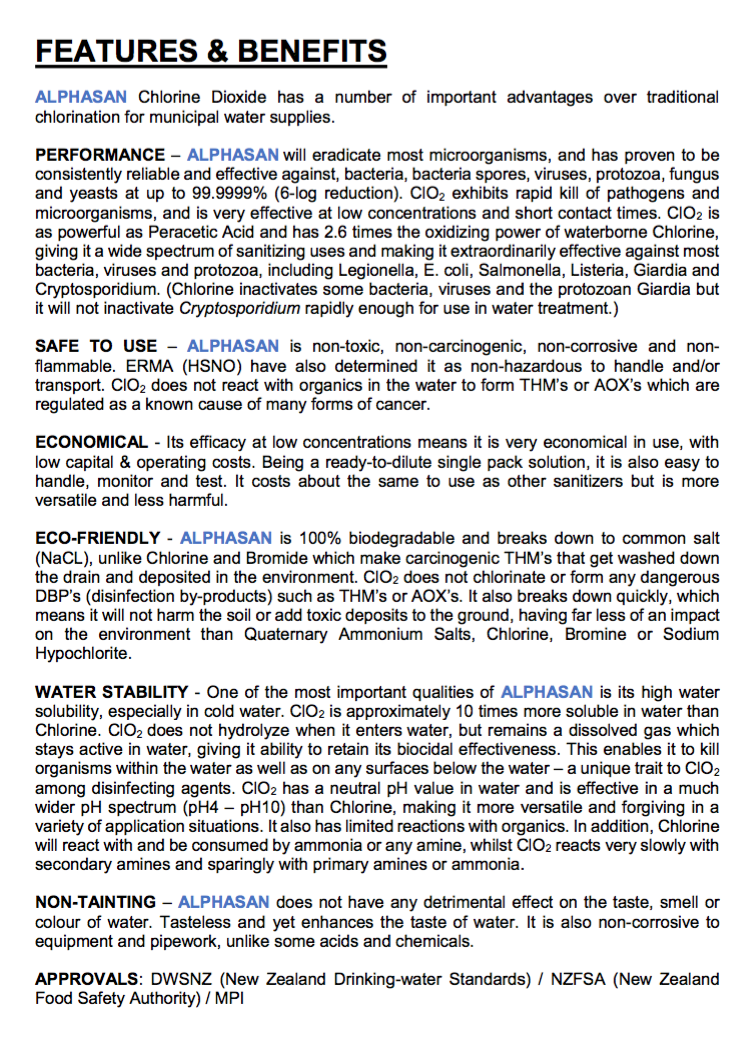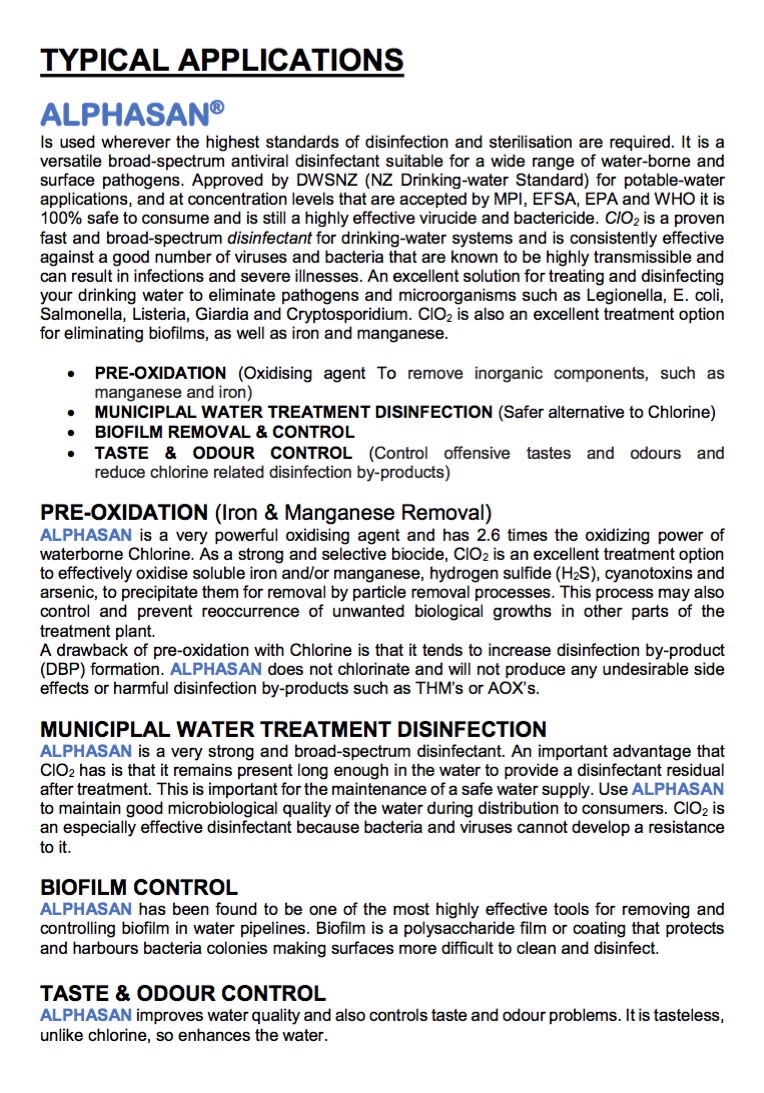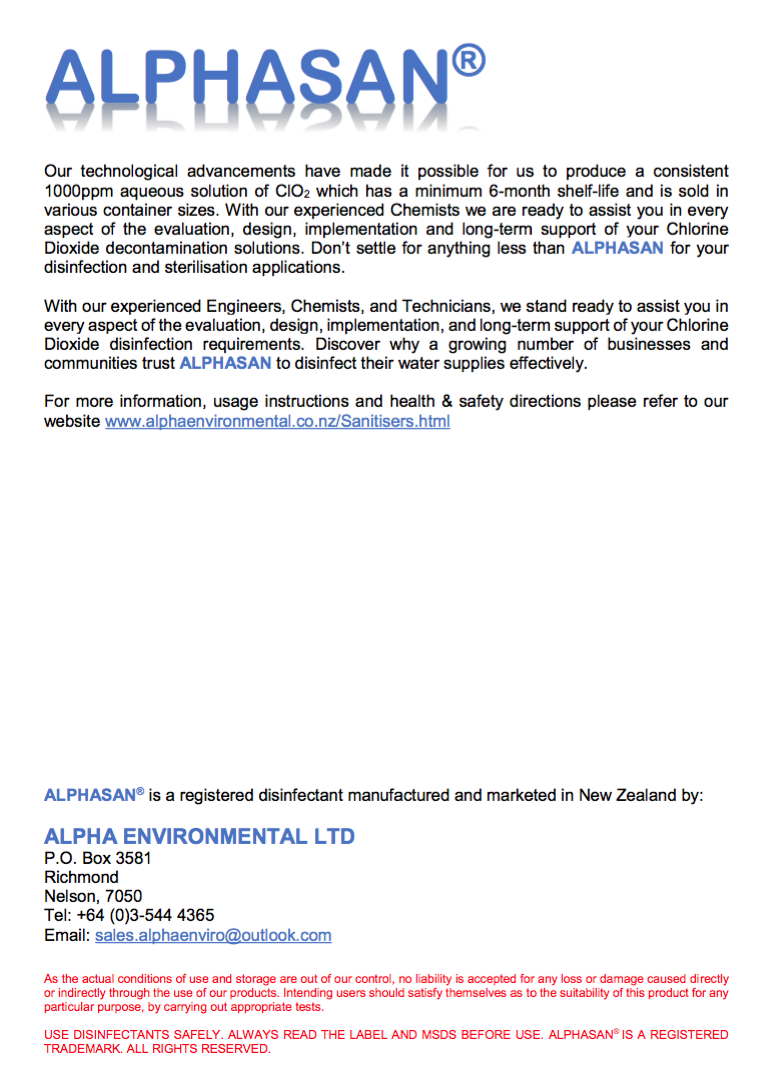 ALPHASAN is Chlorine Dioxide (ClO2) gas in an aqueous solution that is a broad-spectrum bactericide, virucide, fungicide and algaecide. It has been developed as a very powerful yet inherently safe and biodegradable water treatment solution, approved by DWSNZ for potable- water treatment applications.
Chlorine Dioxide was discovered in 1811 and is widely used for treatment of drinking water around the world. According to U.S. Centres for Disease Control and Prevention, ClO2 is added to drinking water to protect people from harmful bacteria and other microorganisms. EPA recognizes ClO2 use as a drinking-water disinfectant, and it is included in the World Health Organization's (WHO) Guidelines for Drinking-water Quality.
ALPHASAN is used to disinfect municipal and drinking water supplies, and also control the water's taste, odour and colour, and yet is tasteless, unlike chlorine, so enhances water intake. And process water supplies, whether it be from the mains or from storage tanks, bores, aquifers, groundwater, dams or reservoirs, to eliminate pathogenic micro-organisms, bacteria, protozoa and viruses such as E. coli, Salmonella, Listeria, Legionella, Giardia and Cryptosporidium. It is also highly effective at removing biofilm in water distribution lines and water systems, and removes ironandmanganese as well as preventing reoccurrence. It is an especially effective disinfectant because bacteria and viruses cannot develop a resistance to it.
The superior performance coupled with its safety and environmental benefits makes the ultimate potable-water disinfection solution.
Ct concentration levels that are accepted by MPI, EFSA, EPA and WHO, ClO2 is still a highly effective virucide and bactericide providing residual treatment of drinking-water systems. It is a proven fast and broad-spectrum disinfectant for
traditional biocides, such as Chlorine, need to be replaced with an effective disinfectant that is environmentally friendly, biodegradable and acceptable to the stringent standards of
It is the ideal solution where
drinking-water treatment regulations.
FEATURES & BENEFITS
ALPHASAN Chlorine Dioxide has a number of important advantages over traditional chlorination for municipal water supplies.
PERFORMANCE – ALPHASAN will eradicate most microorganisms, and has proven to be consistently reliable and effective against, bacteria, bacteria spores, viruses, protozoa, fungus and yeasts at up to 99.9999% (6-log reduction). ClO2 exhibits rapid kill of pathogens and microorganisms, and is very effective at low concentrations and short contact times. ClO2 is as powerful as Peracetic Acid and has 2.6 times the oxidizing power of waterborne Chlorine, giving it a wide spectrum of sanitizing uses and making it extraordinarily effective against most bacteria, viruses and protozoa, including Legionella, E. coli, Salmonella, Listeria, Giardia and Cryptosporidium. (Chlorine inactivates some bacteria, viruses and the protozoan Giardia but it will not inactivate Cryptosporidium rapidly enough for use in water treatment.)
SAFE TO USE – ALPHASAN is non-toxic, non-carcinogenic, non-corrosive and non- flammable. ERMA (HSNO) have also determined it as non-hazardous to handle and/or transport. ClO2 does not react with organics in the water to form THM's or AOX's which are regulated as a known cause of many forms of cancer.
ECONOMICAL – Its efficacy at low concentrations means it is very economical in use, with low capital & operating costs. Being a ready-to-dilute single pack solution, it is also easy to handle, monitor and test. It costs about the same to use as other sanitizers but is more versatile and less harmful.
ECO-FRIENDLY – ALPHASAN is 100% biodegradable and breaks down to common salt (NaCL), unlike Chlorine and Bromide which make carcinogenic THM's that get washed down the drain and deposited in the environment. ClO2 does not chlorinate or form any dangerous DBP's (disinfection by-products) such as THM's or AOX's. It also breaks down quickly, which means it will not harm the soil or add toxic deposits to the ground, having far less of an impact on the environment than Quaternary Ammonium Salts, Chlorine, Bromine or Sodium Hypochlorite.
WATER STABILITY – One of the most important qualities of ALPHASAN is its high water solubility, especially in cold water. ClO2 is approximately 10 times more soluble in water than Chlorine. ClO2 does not hydrolyze when it enters water, but remains a dissolved gas which stays active in water, giving it ability to retain its biocidal effectiveness. This enables it to kill organisms within the water as well as on any surfaces below the water – a unique trait to ClO2 among disinfecting agents. ClO2 has a neutral pH value in water and is effective in a much wider pH spectrum (pH4 – pH10) than Chlorine, making it more versatile and forgiving in a variety of application situations. It also has limited reactions with organics. In addition, Chlorine will react with and be consumed by ammonia or any amine, whilst ClO2 reacts very slowly with secondary amines and sparingly with primary amines or ammonia.
NON-TAINTING – ALPHASAN does not have any detrimental effect on the taste, smell or colour of water. Tasteless and yet enhances the taste of water. It is also non-corrosive to equipment and pipework, unlike some acids and chemicals.
APPROVALS: DWSNZ (New Zealand Drinking-water Standards) / NZFSA (New Zealand Food Safety Authority) / MPI
TYPICAL APPLICATIONS
ALPHASAN®
Is used wherever the highest standards of disinfection and sterilisation are required. It is a versatile broad-spectrum antiviral disinfectant suitable for a wide range of water-borne and surface pathogens. Approved by DWSNZ (NZ Drinking-water Standard) for potable-water applications, and is consistently effective against a good number of viruses and bacteria that are known to be highly transmissible and can result in infections and severe illnesses. An excellent solution for treating and disinfecting your drinking water to eliminate pathogens and microorganisms such as Legionella, E. coli, Salmonella, Listeria, Giardia and Cryptosporidium. ClO2 is also an excellent treatment option for eliminating biofilms, as well as iron and manganese.
 PRE-OXIDATION (Oxidising agent To remove inorganic components, such as manganese and iron)
  MUNICIPLAL WATER TREATMENT DISINFECTION (Safer alternative to Chlorine)
  BIOFILM REMOVAL & CONTROL
 TASTE & ODOUR CONTROL (

PRE-OXIDATION (Iron & Manganese Removal)
ALPHASAN is a very powerful oxidising agent and has 2.6 times the oxidizing power of waterborne Chlorine. As a strong and selective biocide, ClO2 is an excellent treatment option to effectively oxidise soluble iron and/or manganese, hydrogen sulfide (H2S), cyanotoxins and arsenic, to precipitate them for removal by particle removal processes. This process may also control and prevent reoccurrence of unwanted biological growths in other parts of the treatment plant.
A drawback of pre-oxidation with Chlorine is that it tends to increase disinfection by-product (DBP) formation. ALPHASAN does not chlorinate and will not produce any undesirable side effects or harmful disinfection by-products such as THM's or AOX's.
MUNICIPLAL WATER TREATMENT DISINFECTION
ALPHASAN is a very strong and broad-spectrum disinfectant. An important advantage that ClO2 has is that it remains present long enough in the water to provide a disinfectant residual after treatment. This is important for the maintenance of a safe water supply. Use ALPHASAN to maintain good microbiological quality of the water during distribution to consumers. ClO2 is an especially effective disinfectant because bacteria and viruses cannot develop a resistance to it.
BIOFILM CONTROL
ALPHASAN has been found to be one of the most highly effective tools for removing and controlling biofilm in water pipelines. Biofilm is a polysaccharide film or coating that protects and harbours bacteria colonies making surfaces more difficult to clean and disinfect.
TASTE & ODOUR CONTROL
ALPHASAN improves water quality and also controls taste and odour problems. It is tasteless, unlike chlorine, so enhances the water.
t concentration levels that are accepted by MPI, EFSA, EPA and WHO it is
100% safe to consume and is still a highly effective virucide and bactericide.
fast and broad-spectrum disinfectant for drinking-water systems
Control offensive tastes and odours and
reduce chlorine related disinfection by-products)
ALPHASAN®
Our technological advancements have made it possible for us to produce a consistent 1000ppm aqueous solution of ClO2 which has a minimum 6-month shelf-life and is sold in various container sizes. With our experienced Chemists we are ready to assist you in every aspect of the evaluation, design, implementation and long-term support of your Chlorine Dioxide decontamination solutions. Don't settle for anything less than ALPHASAN for your disinfection and sterilisation applications.
Discover why a growing number of businesses and communities trust ALPHASAN to disinfect their water supplies effectively.
For more information, usage instructions and health & safety directions please refer to our website www.alphaenvironmental.co.nz/Sanitisers.html
With our experienced Engineers, Chemists, and Technicians, we stand ready to assist you in every aspect of the evaluation, design, implementation, and long-term support of your Chlorine
Dioxide disinfection requirements.
ALPHASAN® is a registered disinfectant manufactured and marketed in New Zealand by:
ALPHA ENVIRONMENTAL LTD
P.O. Box 3581
Richmond
Nelson, 7050
Tel: +64 (0)3-544 4365
Email: sales.alphaenviro@outlook.com
As the actual conditions of use and storage are out of our control, no liability is accepted for any loss or damage caused directly or indirectly through the use of our products. Intending users should satisfy themselves as to the suitability of this product for any particular purpose, by carrying out appropriate tests.
USE DISINFECTANTS SAFELY. ALWAYS READ THE LABEL AND MSDS BEFORE USE. ALPHASAN® IS A REGISTERED TRADEMARK. ALL RIGHTS RESERVED.
Is this corruption?
The Ministry of Health Illness has publicly proclaimed Alphasan (CIO2) to be "Not a gas". Haha! The Ministry of Health Illness scientist studied an USA chemical concoction of the same brand name – not the genuine (CIO2) chlorine dioxide product that is manufactured just 300 metres from the NMDHB, PHS office in Richmond, Nelson, New Zealand.
Furthermore these Ministry of Health Illness 'experts' cling to the historic 20th century mantra that CIO2 dose pump concentration cannot be monitored or controlled. And they question – "What about the chlorite?"
The Alphasan manufacturers have laboratory test documents – one on the raw Alphasan – and one on my own household treated water. Zero chlorite in both tests.
In addition, I own another modern backup means for monitoring my Alphasan concentration.
CIO2 (chlorine dioxide) is mentioned alongside other commonly used water disinfectants – all the way though the DWSNZ 2008.
Why is this 21st century disinfection advance ignored? Scroll down to the next photo – taken of a Ministry of Health Illness official heading away for a hard day at the office.
"Your river is my Drinking Water Catchment"
The Utopian Disinfection Future
By 1950 the supply of safe water in the cities had been mastered. Rural folk could safely drink handy streams – because there had been limited rural pollution.
Drinking water safety became "boring" and those in charge 'went-to-sleep-at-the-wheel'.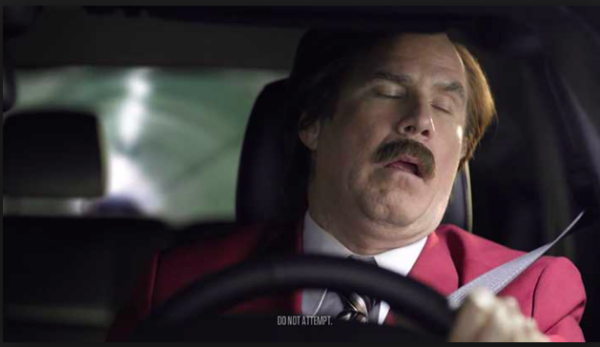 Modern technical advances (chlorine dioxide disinfection) have been 'binned' "Why would we need that?". To best understand 21st Century drinking water disinfection advances – travel to Bangladesh where the World Health Organisation have been very proactive.
Actually as New Zealand entered the 21st Century, there was a flurry of "Improve Drinking Water" activity. The Ministry for the Environment, ESR, and Ministry of Health all produced absolutely wonderful publications. Available for all to read – on the Internet. The ABWSS committee gained their knowledge here. Meanwhile the PHS guy shown above – travelling to work to finalise the ABWSS Water-Safety-Plan – one day – missed the point of his employment. Saving lives.
The final report of the Havelock North Drinking Water Inquiry highlights the need for an updated NES that includes Neighbourhood schemes. As well as truckloads  of "wake-up" pills.
Below you can read my suggestion for nationwide utopia.
Every Registered NZ Drinking Water supply from Neighbourhood-to-larger should be disinfected.
A pre-oxidisation disinfection should be chlorine dioxide based – which – provided the concentration / time (Ct value) factor is understood – will disinfect a wide range of nasties – plus take out manganese, tannins and protozoa.
Storage and settling. Tank bottoms cleaned with TankVacs. Off-take through floating WaterBouys.
Reticulation disinfection using Free Available Chlorine (FAC)
Properly placed Oxygenation Reduction Potential (ORP) sensors throughout the reticulation.
ORP sensors reporting the FAC every six hours to a central nation-wide server database.
Whenever the ORP FAC reading is less than the server expects – a text is sent to the operator of the treatment process. "Wake UP!!"
No threats. Just proactive assistance. Automatically. Safe water everywhere.
Months after the HNDW Inquiry
I would have expected the new Government to have appointed a Minister for Drinking Water. We do however seem to have a Minister for Horse Racing. WOW!
Instead the old tired 1950's Drinking Water brigade are still doing what they do best. Some are self trained in their job – and wondering what to do next. Mostly they appear to consume truckloads of sleeping pills.
Methven 'Boil-Water' notices
A.K.A. – How to breach the DWSNZ. Hmmmmm.
Firstly the Ashburton District Council (ADC) "Boil Water" notices are advertised on Facebook. How would I know? Facebook is a no-go in my life. Always has been. The current 'data-leaking' was easy to imagine. The "Delete Facebook" craze is underway. ADC need to find a better communication platform. How about Mobile Text?
Methven residents would be amazed to learn – our Anakiwa water is of much better quality than the Methven town supply delivers. My body tells me so!
Christchurch sacks Drinking Water specialist.
Allow me to digress
A Ministry of Health consultant once told me "The two great 20th century advances in human lifespan were antibiotics and chlorine". Unarguable.
The same consultant refused to consider chlorine dioxide (which contains zero chlorine – its a gas) as the 21st century improved water disinfectant on the basis "there is no dose level testing control".  Those who make water disinfection decisions are still in the 20th century!
I own two dose test methods of which the Oxygenation Reduction Potential (ORP) is the most accurate.
The DWSNZ is highly confused in this area. The DWSNZ refers to 19th century DPD testing – when it states that chlorine and chlorine dioxide dose may be "summed". Impossible using DPD. But ORP readings may be summed with ease. As I do.
A quotation from a yet-to-be-discovered industry leader.
" PPM being the amount of soldiers on the battle field and ORP being the morale or willingness of the soldiers to fight."
"You may have lots of soldiers on the battle field but if they have a low morale to fight you won't win any battles."
The World Health Organisation (WHO) has been pushing chlorine dioxide disinfection in Bangladesh. I followed the WHO path in my own private Anakiwa Alphasan disinfection.
Back on-subject
I believe that Iain Rabbitts was totally correct to voice (click here) his personal opinion about the yet-to-be-announced-Drinking Water Regulatory-Body – and what it may decide. Why do I believe this to be the case? Iain was quoting existing New Zealand law. The Drinking Water Standards of NZ 2008 (DWSNZ), which became fully operative in July 2015.
Too many Councils and other drinking water suppliers are in breach of the DWSNZ 2008 law – by failing to comply with its standards. Criminals.
Iain is a very experienced Drinking Water engineer – and having been an expert witness at the Havelock North Drinking Water Inquiry – he must surely be aware of government thinking.
Those 'trolls' who spout off  'Comments' under the Stuff article have clearly never read: – (click any link)
Documents 1 to 3 are Government legal documents. Document #4 is the HNDWI report that confirms that no-one could really get excited about applying the excellent documents 1 to 3.
Documents 5 to 8 all confirm the scientific reason Sam Mahon was motivated to create his Nick Smith statue. Our waterways are sick.
Document #9 is the science behind pine forest logging. Click here to read the National Environment Standard for Plantation Forestry. Mostly ignored. More sick waterways.
I was raised on an orchard in Papanui. I am fortunate to have 75 years observation of the Christchurch water table – that used to provide pure bubbling artesian water from wells in Vagues Road. Spending every weekend at Arthurs Pass taught me much about surface water on the Canterbury plains. The old 'Patchwork' Mixed Farming has gone from the naturally dry plains. The Central Plains Irrigation scheme is now 'watering-in' the upper plains nitrate. Alongside  the bull cow shit, urine and effluent. Some of this lovely soup is currently soaking down into aquifers. Why would it not? Gravity. There is a subterranean 'wall-of-contamination' heading for the lowland swamp. Otherwise known as Christchurch.
Where is the science Grahame?
Nelson already has a Wall-of-Contamination in aquifers under the Waimea Plains. Click here for the media report. Click here for the science.
Click here for some Canterbury Plains early warning. Click here to be assured that all is (not a pun) well.
Coming your way soon Christchurch. 13th Dec 2018 update https://www.stuff.co.nz/environment/109312967/ecan-approves-higher-level-of-nitrates-in-christchurch-drinking-water?rm=m 
Really?
Update 28th January 2019  https://www.stuff.co.nz/environment/110205437/is-nzs-drinking-water-dangerous-major-international-study-links-nitrates-with-bowel-cancer
Click here to read 2010 The Listener (warning) article concerning the contamination of the Dunsandel drinking water supply.
Footnote: – Chlorine tastes and smells only – because it has been 'doing-its-job'. Ask any swim pool operator. The chlorine in the pool is always a constant dose. No smell = zero contaminated swimmers. Chlorine smelling pool building = best go home rather than swim with THOSE dirty people.
At the moment in Christchurch – the contamination will be in the reticulation. The Drinking Water Standards NZ state that after any reticulation repair – the recharge water should be disinfected. Is that news to the Christchurch Mayor? The reticulation will be loaded with infected biofilm (slime) – because none of those thousands of reticulation quake repairs were done to DWSNZ standard. All OK for a while. Until the 'Wall-of Contamination' arrives – bringing the REAL dangerous critters into the biofilm. Except of course – Christchurch Hospital. Already there!
What follows is the quaint, October 2017, oxymoron example of the Ministry of Health – the chosen administrator of the DWSNZ – having infected water within a certain Christchurch Ministry of Health Critical Care Unit. Bottled water the response!!! Maybe Iain Rabbitts had this incriminating (click here) disaster in mind…..Within the article there is AN ADMISSION that Christchurch water in contaminated – with friendly critters. This probably comes from the reticulation biofilm. Biofilm within the Christchurch reticulation due to repairs with zero reference to the DWSNZ and its Guidelines. That biofilm would best be TOTALLY removed using chlorine dioxide. Who said? I did.
Maybe there is hope. TV One Q & A 6th May. "Too many cows" Click here