To wear or not wear a mask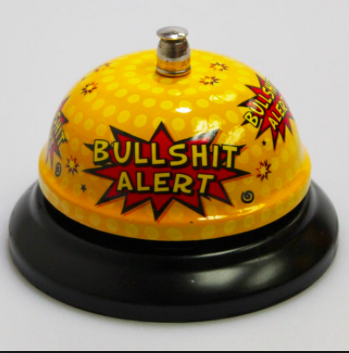 August 14th update
Auckland locked down with level 3. The rest of the country level 2. Mask use in Auckland. The rest – take your pick. Minister of Health Hipkins states that masks are worthwhile. The Ministry of Illness (MoH) remain silent.
On the 12th I am sitting in a Wellington McDonalds eating some lunch. At 12 noon I am ordered out. Whilst chewing my chicken nugget I fit my mask and tell them to bugger off. Three hours later I am flying to Blenheim with 75% mask-less gamblers. How many flew from Auckland in the morning?
May 13th update
I visit my GP for minor face surgery. I do not wear my mask because it covered the area of immediate interest. At the door I am met by the practice nurse – "fit this mask". I feel faint! Masks are available – so they have become fashionable.
Meanwhile our Ministry of Illness (MoH) have the official stance that "There is no scientific proof that masks work". Liars! However on May the 13th I notice many other fools such as myself – wearing masks in the street.
May 5th update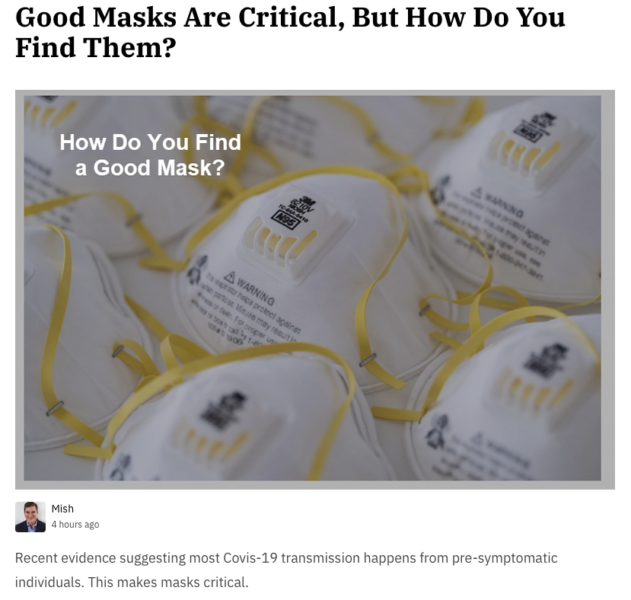 My original 2nd April post. A very wise United States coronavirus watcher (Mish) recently stated "Do not listen to what they say – watch what they do"
On Tuesday 2nd April 2020 the New Zealand Ministry of Health coronavirus website stated this pathetic (Scroll down to General Population) statement. Based totally on the MoH fear of a toilet-paper-buying-stampede – for non-existent – MASKS. Did I hear someone saying "Let them eat Cake"? Or worse "Let them get infected"?
General population
For most people in the community, PPE such as face masks are not recommended. However, for people with symptoms of an acute respiratory infection, the World Health Organization recommends that there may be benefit in wearing a face mask to reduce the spread of infection to other people.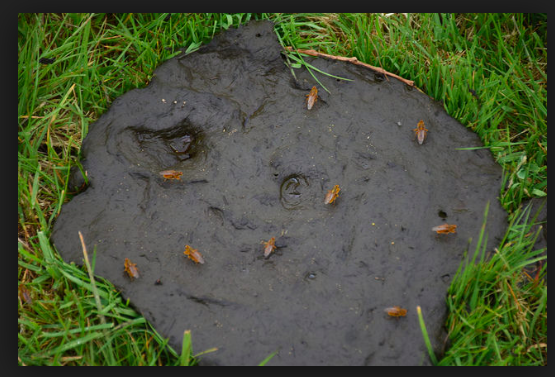 The statement above makes clear reference to guidance from the World Health Organisation (WHO). The reader needs to now click the photo below – to consider – the everymans value of WHO.
My recent face mask experience
On the 19th March I travelled to Nelson for an appointment with my GP. The purpose of the appointment was to evaluate the need for future surgery. I wore a mask. All day of that day in Nelson I noted two other mask wearers. Just the three of us – treating 55000 other Nelsonians as asymptomatic coronavirus spreaders.
At my GP reception the two practice staff were unimpressed with my action. Clearly they were influenced by the scientific MoH guidelines still in force to this day. Not wishing to debate such 'science' I withdrew by saying "What will the scene look like in another week?" Eight days later Lynda and I 'self-isolated' ourselves from a family wedding. Two days later the whole nation was in lockdown. Our largest NZ cluster is from a Bluff wedding the same day as our wedding,>>>>>>>>>>Then >>>>>>>>>>>>>>
Lockdown
Headlines on April 4th. 'Wind-West' 'Modern Piracy': Germany Joins France & Canada In Accusing Trump Of Stealing Masks,
https://www.zerohedge.com/geopolitical/modern-piracy-germany-joins-france-canada-accusing-trump-stealing-masks
Suddenly wearing masks in the US is OK. Because masks exist!
Then on 9th April – Private Enterprise to the PPE rescue. Tyndall, Morgan, Fyfe and friends purchase 7 plane loads of protective equipment. Heros! MoH like stunned mullets!
https://www.stuff.co.nz/business/120912415/coronavirus-how-tindall-morgan-and-fyfe-worked-to-ready-country-for-covid19-fight
Click above link. Suddenly wearing masks in NZ is OK. Because masks exist!
Do not listen to what WHO and their fan-boy Bloomfield say – watch what they do.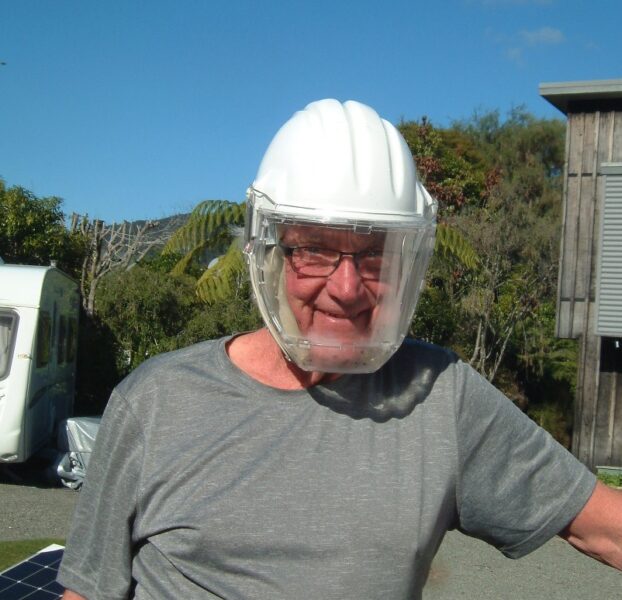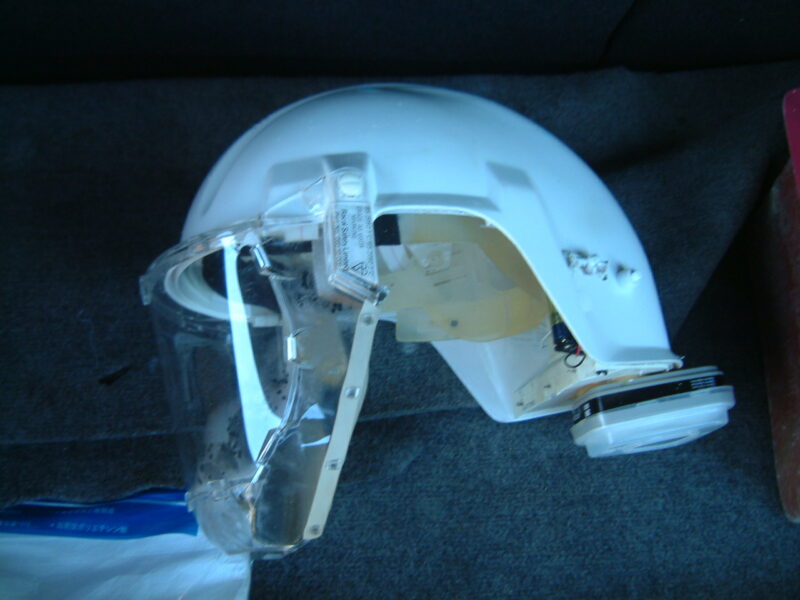 Meanwhile 98% of New Zealanders will continue to turn to TV1 and listen to Dr Bloomfield Blockhead (WHO fan-boy) each day – to be fed the very latest non-science version of the World Hombre Organisation C.C.P. bullshit.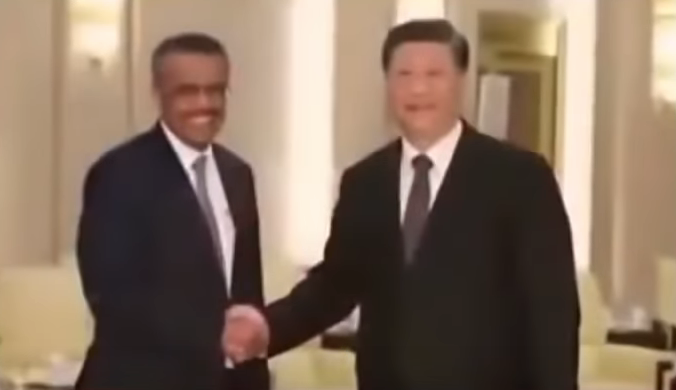 Sir David Skeggs, a renowned professor of epidemiology told Parliament's Epidemic Response Committee he believed the number of people who had the virus in New Zealand far exceeded the recorded cases, and officials had "no idea" of the extent of community transmission.
But Dr Bloomfield disputed that.
"We know where our cases of community spread are, we know we have these clusters, which are being investigated to see what the source of infection is. So we have some idea. The more testing we do, the more we will get a picture of community transmission."
Thank you Sir David. Your assertion follows solid overseas science.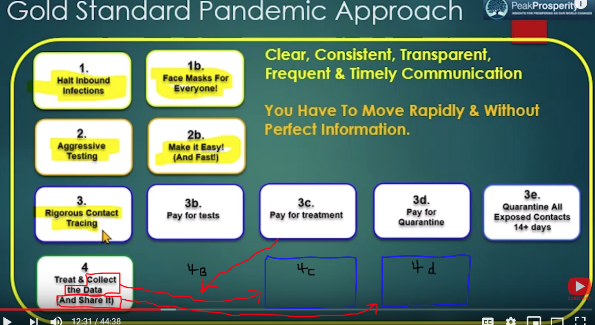 Asymptomatic transmission – not mentioned by MoH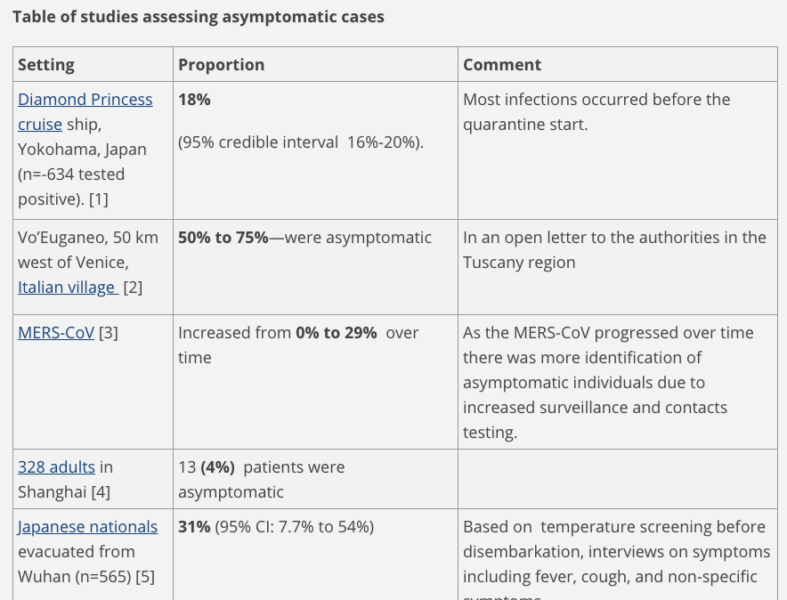 Aerosol transmission – not even mentioned by MoH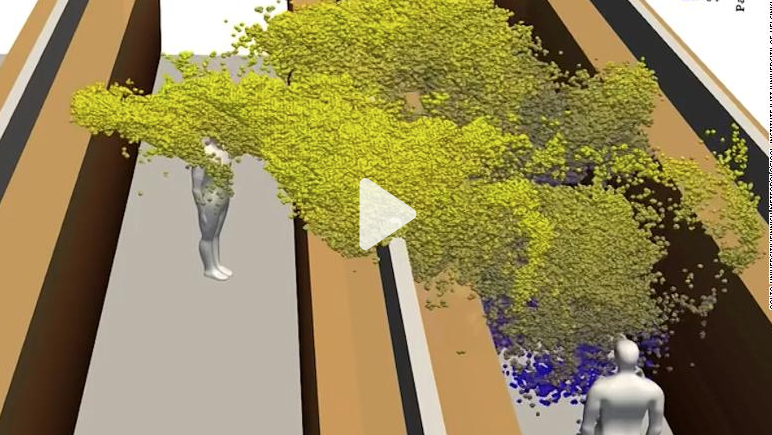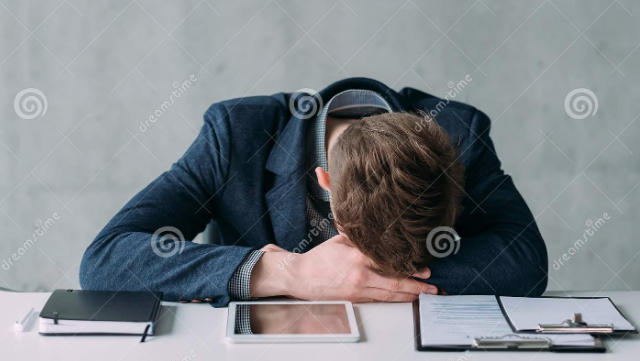 I fear that the Government (huge thanks to Jacinda – our greatest states-person ever) four week lockdown is being compromised – for the very reasons Sir David Skeggs has mentioned.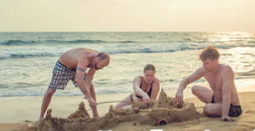 Actually – totally THEY did his job!
Below is the full timeline of upcoming key coronavirus milestones from (of all people) Morgan Stanley: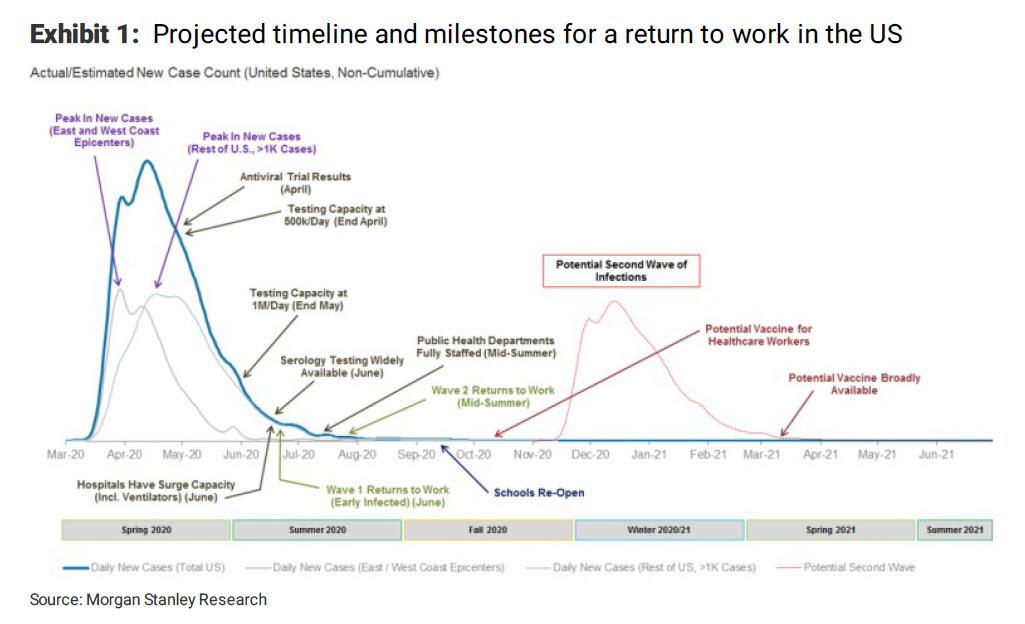 The Morgan Stanley full note is below:
Welcome to your first and only chance to have a Morgan Stanley biotech analyst tell you what he thinks about the market. Over the past week it has been striking to see how investors have reacted to the first signs that new COVID-19 cases in New York are starting to stabilize. While we understand the desire for optimism, we also caution that the US outbreak is far from over. Recovering from this acute period in the outbreak is just the beginning and not the end. We believe the path to re-opening the economy is going to be long. It will require turning on and off various forms of social distancing and will only come to an end when vaccines are available, in the spring of 2021 at the earliest.

With Italy finally turning the corner in its outbreak as the growth in new daily cases has started to decline, the market has turned its attention to the US. We recently completed a state-level model for the US which suggests it is likely to face a multiphasic peak. In particular, we expect the coastal regions, led by New York, to peak – defined as a sustained decline in new daily cases – over the next 3-5 days. However, we expect the rest of the country to follow slowly, trailing the coasts by around three weeks. While this "second" peak is unlikely to be as severe as the first (~10,000-15,000 daily new cases versus 30,000-35,000 in the first peak), it means the US outbreak will have a very long tail. This much longer tail would put the US time to peak at ~4x China and 2x Italy, driven by the slow uptake of social distancing measures and lack of robust testing (New York, with the highest testing ratio in the US, is still testing at a per capita rate just half that of South Korea's most impacted city Daegu). This would put an initial US reopening on track for mid-to-late May at the earliest.

Investors should realize that this won't be a "normal" re-opening. In COVID-19: A Prescription to Get the US Back to Work, we argue that only after we see (1) adequate surge capacity in hospitals, (2) broad public health infrastructure to support testing for disease surveillance, (3) robust contact tracing to curtail "hot spots" and (4) widespread availability of serology testing (blood tests to see who is already immune to the virus) can the US confidently return to work. We see this happening in waves starting in mid-summer. Unfortunately, we think there will still be a large number of workers not able to go back to work until a vaccine is abundantly available as social distancing cannot be fully relaxed until we have herd immunity (~60% of people vaccinated). Furthermore, large venues such as sports stadiums, concert halls and theme parks are also likely to remain shut or have attendance capped at 10-25% of prior levels. This view on the delayed peak and slow return to work has led our US economists to revise their US forecast to a return to pre-COVID-19 levels not until 4Q21.

Despite the significant concerns we raise about the path to a US recovery, we continue to believe the market is underestimating the impact the drug pipeline can have on the public policy response to the virus. We should stress that investors cannot afford to lose sight of the fact that only a vaccine will provide a true solution to this pandemic. We also believe that governments should invest in large-scale vaccine manufacturing prior to successful results for all viable candidates despite some not making it to market. Only by building production capacity now can governments provide the billions of vaccine doses we need to meet demand for the 2021 season. That said, in the interim there are promising antivirals and antibody therapies in the pipeline with data starting in April and continuing through the late summer. We believe that at least some of these drugs can be successful and help to turn severe cases into milder forms of the disease. Such an outcome could reduce the potential strain on hospitals and allow public health officials to support a broader re-opening of the economy before a vaccine is available. Thus, with therapeutics available in the near term and a vaccine on the horizon, the market could start to "look through" the slow US recovery and back to pricing in future US growth.
The wearing of face masks will become manditory – when they become freely available.
Hey – there is no way that we want another 'toilet-paper' panic!
A June 2021 observation
The masks that i see being worn are 'hook-behind-the-ears' medical masks. These do not seal to the face. As such the wearer protects others-close-by from their aerosol emissions. These masks do not – and can not protect the mask wearer from the disease.
The minimum for wearer disease production is an N95 mask that has bands around the head – and seals solidly to face contours. Meaning all inhaled air is filtered.
How is this for stupidity?
 I recently visited Christchurch hospital for 39 days. The shuttle would not allow me on board unless i was wearing a (useless) behind the ears 'mask'. Once inside the hospital all masks were removed. Not a mask to be seen.
I had no idea minibus travel was so dangerous!
Posted in: News, Uncategorized