What can be done to prevent fatal police chases?
18th January 2019.
https://www.stuff.co.nz/stuff-nation/assignments/109970148/what-can-be-done-to-prevent-fatal-police-chases
No mention in the above article that at least one of the boys had a repetitive hobby of stealing cars.
Question. Do car converting 11 to 16 year old thugs steal cars so that they can trot around town at 50kph?
Age 11 – why do I mention age eleven?  Well then – read this 18th January 2019 story –https://www.stuff.co.nz/national/110005859/teens-fail-in-aggravated-robbery-attempts-at-dairy-petrol-station-customer-in-patea-south-taranaki
Of course the eleven year old getaway driver – in the stolen car – fully intended to obey all driving rules – according ONLY to Stuff Nation.
So much 'hand-wringing'. The (subsequent) Police chase is not the cause for the fleeing 'driver' getting killed. It is caused by the act of stealing other peoples cars.
Car stealing should be treated as a very serious crime – because it kills.
15th January 2019 – The faces of fatal police chases: Teens make up half of crash victims
https://www.stuff.co.nz/national/109924118/the-faces-of-fatal-police-chases-teens-make-up-half-of-crash-victims
I searched this sad story for the word 'stolen'. Seventeen (17) hits. Many of the Police chases started AFTER the officer noted that the car was greatly exceeding 50kph.
Clearly car stealing is very very dangerous – because by my quick count seventeen stolen cars killed at least 20 people in the past three years.
It seems to go like this.
Steal a car
Experimental driving skills due to zero driver training (no licence)
The excitement of the joy-ride through the urban jungle at elevated speed. Egged on by passengers
Oh dear – no one ever told us to check the tyre pressures – and elevate them – before running at high speed
The Police attempt to curtail the urban jungle joy-ride
The adrenaline rush cuts in and red lights are run at even higher speeds. Passengers terrified.
Oh dear – the stolen car owner had not checked the tyre pressures for five months.
Three under-inflated tyres getting overheated – causing huge directional instability
The stolen car leaves the road simply because the stolen car owner failed to maintain the stolen car tyres to elevated-speed WOF standard.
Smash.
All quiet.
I would encourage STUFF to do some hand-wringing research with regard to holding the stolen car owner responsible for the manslaughter deaths of these innocents. (sarcasm intended)
Please kids – stop stealing cars – its deadly. Proven!
OK – I did not convince you about the deadliness. Please therefore read this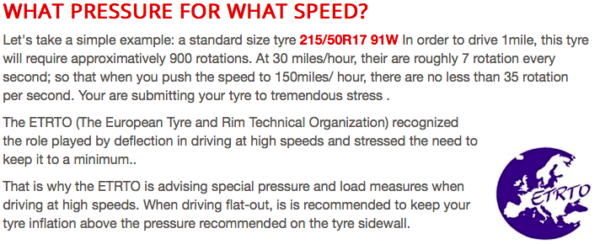 High stolen car speed equals tyre failure if the following is not acted on.
Tyre pressures must be increased. Visit a service station.
Vehicle load must be reduced. Leave your mates at the service station.
End
20th January 2019
https://www.nzherald.co.nz/nz/news/article.cfm?c_id=1&objectid=12193285
Three teenagers have been arrested after leading police on a short pursuit around Hamilton.
Police managed to safely stop the vehicle, stolen earlier in the night, after laying road spikes in Hamilton East four minutes after first being spotted.
The Gallery of fact. Stolen cars kill.
Young drivers unskilled at car maintenance
https://www.stuff.co.nz/national/crime/112966879/fleeing-christchurch-driver-sends-woman-to-hospital-with-serious-injuries-in-pursuit-crash
https://www.stuff.co.nz/auckland/112870595/teens-injured-in-horrific-crash-after-police-purist-in-te-atatu-auckland
Posted in: News